Wetterlage:
Temperatur:
12,82°C
Bedeckung:
56%
Stand: 23.09.2021 23:55
Temperatur:
12,82°C
Bedeckung:
56%
Stand: 23.09.2021 23:55
Kalender:
Naturwissenschaftlicher Verein Osnabrück:
Astronomische Arbeitsgemeinschaft Osnabrück                        
Our observatory at Melle on Oldendorfer Berg is our central place to experience space. Guests are always welcome. Every Saturday after dark (in winter from 20:00), the observatory is occupied by us until about 24:00 to explore the stars with our visitors. Start of the guided observation is 20:00. A prerequisite is, of course, a clear sky. In June and July the sky is to bright for observations due to the midnight dusk.
We accept a small fee of 3 € (1,50 € reduced) per person. If you want to be sure that our observatory is occupied on Saturday, you can call at: 0162 7096931

The Astro-Stammtisch meets every 14 days on Wednesdays from 20:00 at the "Landhaus Stumpe" in Bissendorf. In a relaxed atmosphere, we talk about this and that of astronomy and what else we are concerned with.

Our Astronomische Arbeitsgemeinschaft meets on thematically oriented events on the last Friday of the month (except during the school holidays) from 20:00 at the Museum am Schölerberg.

Guests are welcome to all events! You can also contact us, for example for a private guide at the Sternwarte, or connect with us via Facebook. Information at: Dr. Andreas Hänel, Tel. 0541-5600326, email: ahaenel@uos.de.
Last change: 01.07.2021
_____________________________________________________________________ 
Events Events Events Events Events Events
(For events go here to the German pages)
_____________________________________________________________________
Actual Sun
Actual sun in visible light
SDO Intensitygram , Source: NASA
Actual sun in extreme ultraviolett light (30,4 nm wavelength)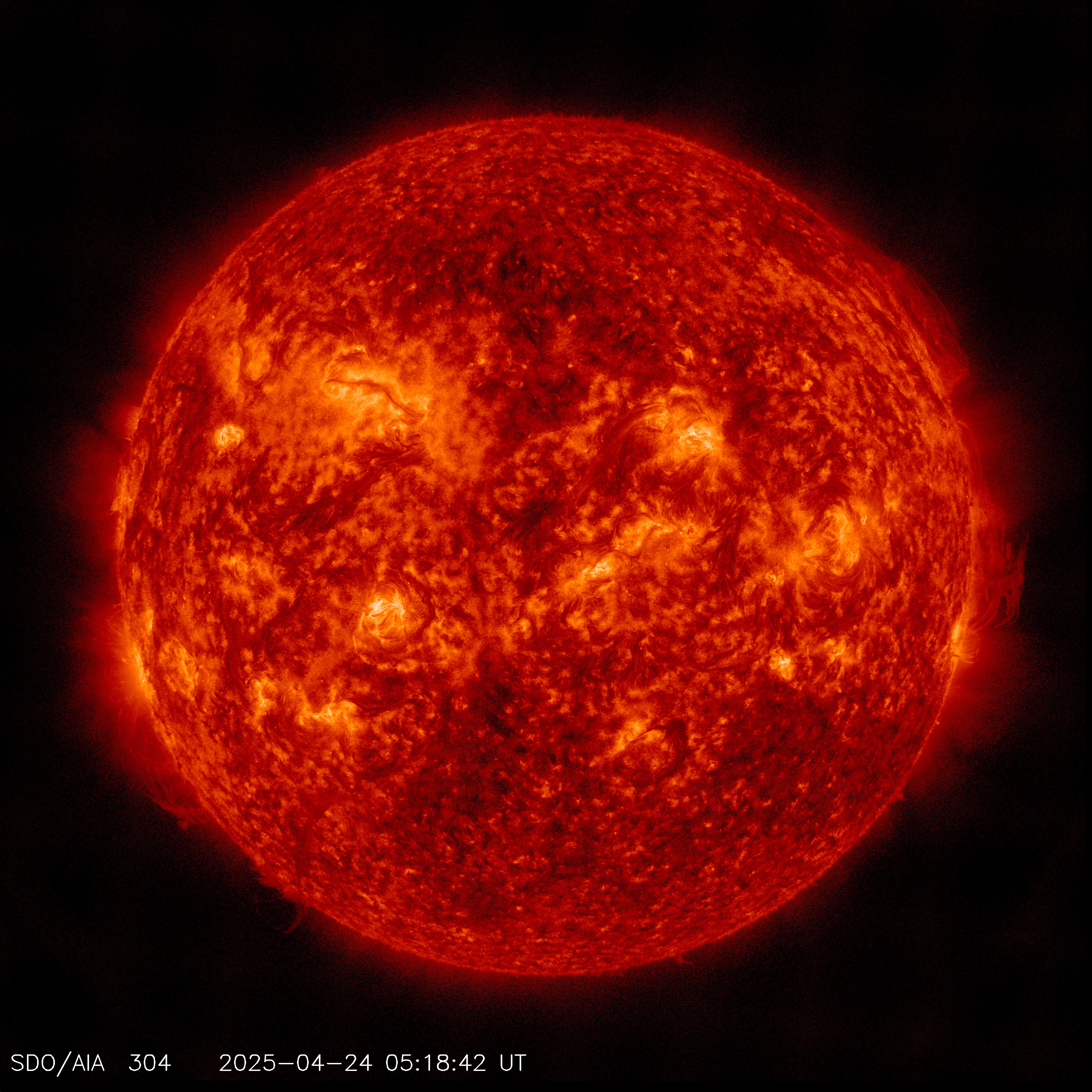 Source: NASA